THE WORKSHOP
Fiore has its own modern workshop specialising in galvanising which applies a protective coating of zinc to metal objects.
Inside a special salt spray chamber the objects are immersed into an electrolyte solution containing zinc salts which are deposited on the product surface when a current is passed through the metal.
The workshop also carries out several metrological and functional tests in neutral salt spray to determine the quality of the results in particular to check the thickness, the coefficient of friction, and acceptability and resistance of the product.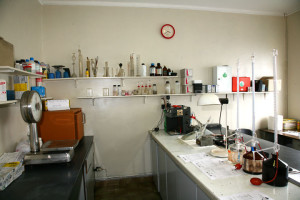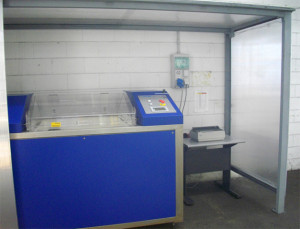 MACHINERY
Inside our production plant in Turin we use technologically advanced machinery to guarantee maximum precision.
The manufacturing vertical integration process ensures maximum efficiency and speed and everything is monitored using modern manufacturing machinery fitted with computerised systems to check that finished products comply with customer requirements.
Here are some images of our powerful machinery: click on the photo to enlarge it.
Roll container production Cage production Roll container equipment Galvanising machinery Computerised machinery
WAREHOUSE
Our company has a large warehouse for storing our finished products.
We can supply different types of readymade containers in aluminium, tin and other metals without having to wait for a custom-made product.
If on the other hand you have particular requirements we can produce your custom-made roll containers in a short time which can be stored in our warehouse until you are ready to collect them.