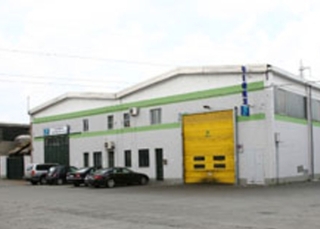 Fiore was founded in 1967 by Vittorio Fiore, and initially specialised in mechanical metal cleaning treatments before moving on to galvanization, thus expanding its market and gaining the trust of an ever increasing customer base.
In 1976 the company moved to its current location and further expanded its field of action and accuracy in the treatments carried out.
When Vittorio Fiore's sons Vincenzo and Claudio joined the family company the business also expanded into the metal carpentry, tube and wire processing sector.
One of the strengths of the constant growth of the company has always been the search for solutions that can meet customer needs fully with highly effective services. This is obtained thanks to ongoing research in the field and professional development, as well as using the latest machinery for production and treatment services.
Today Fiore is a leading company in supplying surface protection treatments for metals and manufacture of roll containers and wire stillage cages that are designed and manufactured to specific customer needs.
All phases of manufacturing the various containers and cages are carried out inside the production workshop with the utmost care, from design to final product manufacturing to guarantee high quality resistance and accuracy of the galvanization process and careful selection of raw materials.
All production phases are carried out inside the company using technologically advanced machinery that can automatically check that the product conforms to required standards.
Fiore has adopted an internal control and management system for all production processes to guarantee high quality standards in accordance with UNI EN ISO 9001:2000..